About Us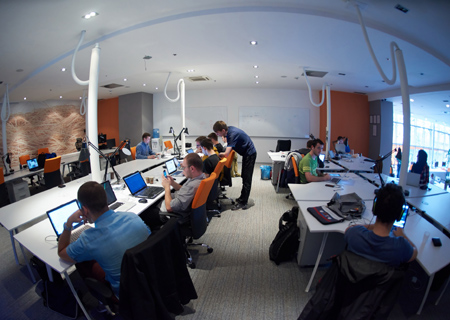 SNS System is a global Software Development & Web Design company based in Dallas-TX. We combine our proven expertise in technology and an understanding of emerging business trends to provide IT solutions to enterprises worldwide.
The agile app developer is a dedicated unit of SNS System which is a leading solution provider for cloud based application development and integrating cloud based applications solutions to the clients. We are associated with longjump as a valuable partner since 2011 and now carrying forward the same business association with softwareag for cloud based application development.
While working on this technology since 2011, we have developed multiple CRM based applications for various end clients. SNS strongly believe in customer contentment and it has been key to our success, we have not been only successful in retaining our clients instead we got referral out of our existing clients.
We provide our clients with strong expertise of working on PaaS and SaaS platforms within E-commerce, Assets Management, Unemployment Cost Control Services and Claim Processing applications.
We understand client's need and have skills and offerings in business solutions, client relationship management, business aptitude, business process quality, operations management, engineering solutions, product life-cycle management, and infrastructure services.
Possessing these key abilities gives us the opportunity to serve numerous clients, including many Fortune 500 companies.is a leading solution provider for Internet based applications. We provide "outsource software development", website design and e-business solutions to clients around the globe. Our extensive experience in building innovative and creative web-based applications allows us to provide you the best in services (web design, web applications, graphic design, logo design, flash animations, application developments, e-business solutions and search engine optimization, Mobile Apps).